Table of Contents:
Bipolar disorder is a mental health condition affecting approximately 2.5% of adults in the U.S. Bipolar disorder symptoms are characterized by fluctuations between high and low moods. It's not uncommon for people with bipolar disorder to also have substance use disorder. This type of dual diagnosis can become a vicious cycle where individuals take substances to mask or manage their symptoms. 
While living with bipolar disorder can impact daily functioning — especially for those also facing substance use disorder — there are ways to manage symptoms and lead a happier, healthier life. At bipolar treatment centers, mental health professionals and addiction specialists can help you with this dual diagnosis. Learn more about bipolar disorder and how professionals can help you feel better and regain control of your life. 
What Is Bipolar Disorder?
Bipolar disorder is a mood disorder that affects energy and mood levels. The condition causes mood swings with emotional highs — mania or hypomania — and lows — depression. In times of depression, you might feel low energy, sad and hopeless and lose interest in being around friends or partaking in hobbies. When your mood changes to mania or hypomania, you might feel blissful, irritable or energetic. 
Some individuals with bipolar disorder also experience mixed episodes, which include symptoms of both depression and mania or hypomania.
Shifting moods can impact your sleep, energy and behavior. You might also have cloudy judgments or thoughts. Extreme symptoms might occur rarely or several times in one year, and some might also experience emotional challenges between these symptoms. 
There are multiple types of bipolar disorder, from Bipolar I and Bipolar II to Cyclothymia and others. Each type also comes with subsets or qualities that can lead to a formal diagnosis. Differences between two common types are as follows:
Bipolar I disorder: This is a type of bipolar disorder that's diagnosed if you've had at least one manic episode preceded by or following a major depressive episode. A manic period is characterized by high energy levels, including distractibility, erratic behavior or overconfidence for at least a week. 

Bipolar II disorder: Not a milder form but rather a separate diagnosis, bipolar II disorder occurs when you've had at least one major depressive episode and at least one hypomanic episode but never a manic episode. Depressive episodes can cause decreased energy, changes in sleep, feelings of guilt and suicidal thoughts.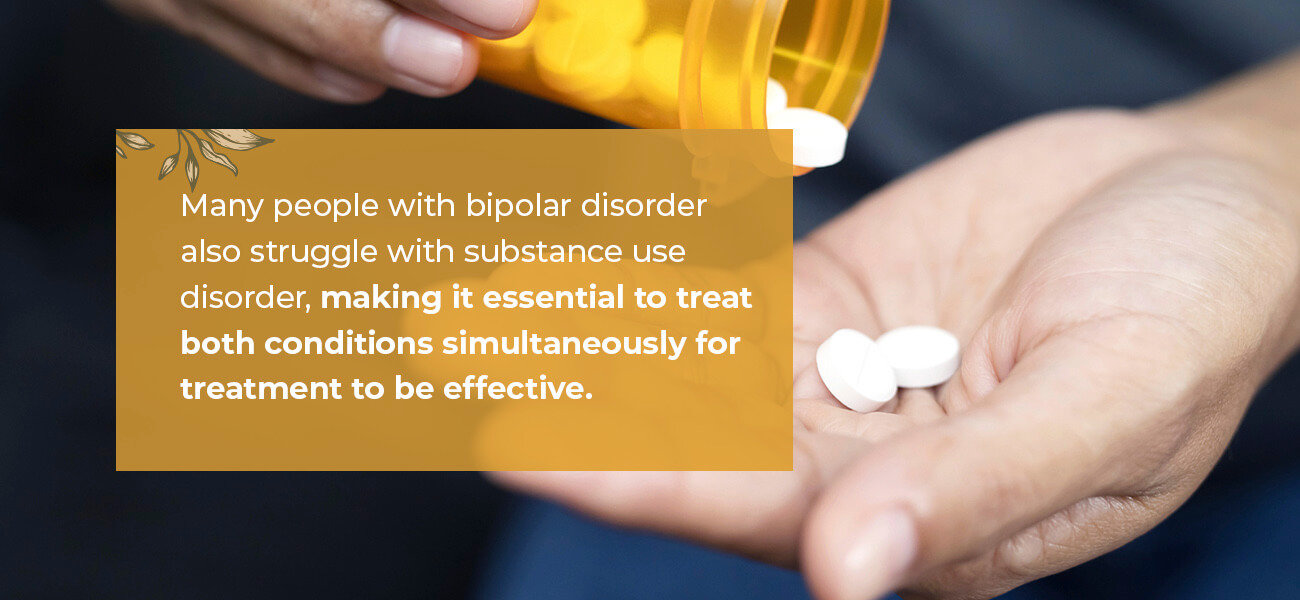 Bipolar disorder affects men and women equally and tends to run in families. Some might experience symptoms earlier in life and not be diagnosed with the condition for several years. Many people with bipolar disorder also struggle with substance use disorder, making it essential to treat both conditions simultaneously for treatment to be effective.
While the condition is lifelong, a treatment plan can help you manage symptoms and moods with more ease. For instance, medications and psychotherapy might help you work through depressive or manic episodes so you can live a more comfortable life.