Northern CA's Finest Drug Detox & Rehab Centers
Recovery from substance abuse is possible. But why face this battle alone? Diamond House Detox is a medical detoxification center located in lovely Northern California — yet we're so much more than that. We provide a safe and home-like environment where individuals with addictions to drugs or alcohol can start down the path toward wellness and recovery. We provide treatment of various lengths depending on client needs, from 7-10 day detox to up to 120 days of intensive inpatient recovery treatment.
When you choose our treatment facility, we see you as more than a client. You become like family, and your success becomes our goal. We strive to assist you with your recovery so that you can live a more meaningful life free from the grip of addiction.
What sets our detox program apart is our holistic approach to substance abuse. Every individual who comes to us has a unique set of circumstances. For some, a drug and alcohol dependence stems from undiagnosed mental health issues. When these issues go untreated, it often leads to drug or alcohol addiction as people attempt to self-medicate. That's why we specialize in co-occuring disorders, which is the treatment of both substance abuse and underlying mental health symptoms.
At Diamond House, our treatment approach is rooted in our belief that each individual is precious and each circumstance is unique. Therefore, we offer our clients individualized treatment plans that are custom tailored to their personal goals and needs. Each client will be personally seen by our founder and Resident Psychiatric Nurse Practitioner who has dedicated her life to supporting the individuals who are seeking recovery from substance abuse. She oversees all client programs and she draws from her deep experience that she has developed over the course of the past 15 years while working with countless individuals across the west coast.
We see each client as a member of our extended family and our aim is to provide a warm home-like environment where every individual has the privacy of their own room and a personalized treatment plan that will provide them with pathway towards successful recovery. With a maximum of 6 guests, we offer a more personalized approach and intimate setting than larger hospitals and rehab centers, where our guests can truly focus on their healing and recovery in a calm, clean and safe environment. Nutritious meals prepared by our on-site executive chef, and our clients receive specialized round the clock care provided by our compassionate team who have chosen the field of recovery due to their deep expertise in the field and passion for those who desire and deserve to live a happier and healthier life free from addiction.

Three Easy Steps To Recovery
Get help immediately. Talk to a detox specialist and verify your insurance.
Our admission process begins by getting to know you and your situation.
Safe, comfortable 100% private drug & alcohol detox.
Diamond House was the second detox/rehab I have ever been to – sometimes the first time around doesn't work or is not enough (especially if you're not ready). I am celebrating two years sober next month and am so grateful to Vicki and everyone at Diamond House. They have followed up and checked in on me and I actually had the opportunity to go and speak as alumni – it was a true gift to be able to share hope. Because there is hope.
-Mary A.
When my husband was admitted to Diamond House and I was very impressed with the atmosphere and caring nature of the staff. The facility takes on a very small number of inpatient residents which makes the facility feel like visiting friends or family vs an institutional feel that most people picture in their head.
I appreciated the facilities welcoming nature in allowing me to visit once a day and participate in select group activities with my husband. I also enjoyed how forthcoming the staff was with updates on my husband's progress.
Without Diamond House's influence I think the process to sobriety would have been much more challenging as they armed my husband with a lot of tools to help cope with the challenges involved and some much needed direction that we were missing in our prior attempts to sobriety.We are very fortunate to have Diamond house as a resource in the treatment of my husbands detox and the continued path to sobriety
-A
I have been to many rehabs and Diamond House is by far the best place to go and get well. Each house only has 6 patients so the care is much more individualized. The homes are very upscale with your own private room and bathroom. The chef is top-notch. The owner really cares about helping people and does a great job. They really do care and it shows. The homes are beautiful as are the employees. They care and it shows. The help that they give their patients is worth way more than is charged. They care and it shows.
-Lorri C.
Having been in and out of multiple rehabs. This place is by far the best one I have been to. This is the most individualized program I have been to. There is no way to get lost in the shuffle of a facility with more clients than staff. The staff looks at the clients as people not as dollar signs. The atmosphere is safe and very home-like. The program is multi-layered to promote whole healing from your mind, body and spirit. Thank you so much to the staff for allowing me to grow and be the man I was created to be
-Blake F.
The Diamond house in Sacramento, CA has been the best experience! The staff is caring and assertive, the chef (Bobby) is beyond amazing and knowledgeable, and Vicki the founder is someone who cares and loves her patients harder than anyone I've ever met……one important thing she shows everyone is TRUST. Diamond House is the one and only place I would ever recommend to better yourself and live a life of sobriety. Thank you!!!!!
-Katelyn S.
Wonderful facility and treatment. I was treated as a real person. Small groups, individual counseling. Time for good self-care, exercise. great food. Very clean facility. Caring staff. I highly recommend this treatment program.
-Juli H.
This was my first time in detox and I am very grateful I got this place. It's comfortable, clean, beautiful, and inviting. Each one of the staff is awesome! I feel I could go to them for anything, plus they are very personable. I would recommend this place to anyone going through a hard time with drugs/alcohol and who need a place to come to where they can rebuild themselves. Thank you, Vicky!
-Ariana L.
Diamond House Proudly Supports
Veterans
Over 10% of veterans struggle with substance abuse. If you are an active-duty or reserve military member or veteran, our compassionate professionals at Diamond House Detox are here to support you along your recovery journey. Veterans run our veteran's program in our addiction recovery center, so they know firsthand the struggles you are facing.  
We've catered our programs to meet the unique needs of the brave men and women who served or are currently serving their country. We are also the proud recipient of the Patriotic Employer Award, demonstrating our commitment to supporting military personnel as they undertake their military and civilian duties.
At Diamond House Detox, we understand military culture and how it differs from the civilian lifestyle. We also know the effects active duty has on the brain and have developed substance abuse and addiction treatment programs that address the unique challenges these experiences present. We've worked hard to create a supportive environment where our former and active military brothers and sisters can seek recovery confidently.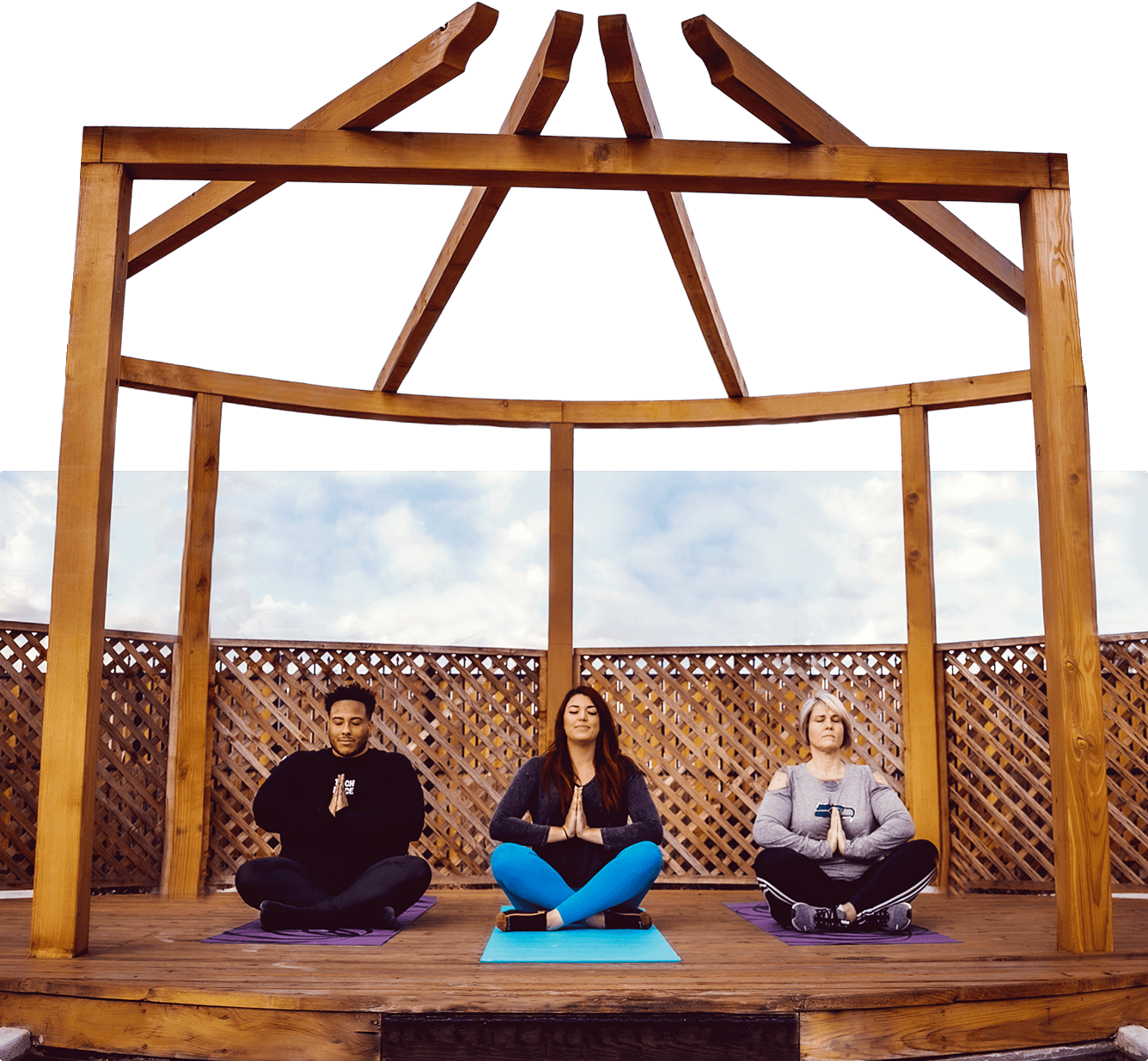 A Substance Abuse Detox & Rehab Clinic In Beautiful Northern California
Diamond House Detox can be found in Northern California in the city of Elk Grove, a quiet and friendly suburb of Sacramento. Although it's only a 15-minute drive into the city, this community is a relaxing respite from the hustle and bustle of many of the more populated areas of California. Our detox facility is located in a family-friendly neighborhood that's both quiet and safe.
Elk Grove is centrally located in Northern California, allowing easy access to two major freeways as well as the Sacramento International Airport. We're also an easy distance from popular attractions like Yosemite National Park and the area's other national forests.
In addition to the home-like atmosphere of our Elk Grove location, our Sacramento facility is a luxurious environment where your entire focus can be on your recovery. Located on Fleming Avenue in the Sacramento suburbs, this convenient location makes recovery services easily accessible for those living in the state's capital.
From our delicious and satisfying dining offers to comfortable accommodations and common spaces, we believe in making your experience at Diamond House Detox as secure and pleasant as possible. Our close-knit staff will ensure you receive individualized treatment and care that position you for a successful recovery.
By creating a homey atmosphere, we make sure the full attention of our guests can be on their individual health and healing. It's these little touches that make our facility a great place to recover. Call our team at (800) 205-6107 to learn more about how Diamond House Detox can support you through recovery.
Outpatient Detox and Rehab
Sometimes residential inpatient treatment simply isn't feasible. When you need treatment to work around your schedule, explore our outpatient programs. Outpatient treatments allow you to receive care at our facility during the day and return home to your family and other responsibilities in the evenings. It's also more financially sustainable.
The three outpatient programs we offer are:
Outpatient detox: Detoxing from most substances must be done under the guidance of a medical professional. Our outpatient detox gives you assistance from our psychiatric nurse practitioner, who can prescribe medications to get you through the worst symptoms of withdrawal. During the day, you'll come to our facility, meet with our detox team and possibly attend some therapy sessions. Then, you'll return home at night to detox in your own bed.
Partial hospitalization program (PHP): The partial hospitalization program requires a daily commitment on weekdays. Every day, you'll come into our treatment center and go through individual therapy, group therapy and other programs like fitness and support groups. This program typically lasts for a couple of weeks.
Intensive outpatient program (IOP): In intensive outpatient, you'll complete similar activities as in PHP, but you only have to come into the facility three or four days a week and the services last about three hours at a time. You'll have one-on-ones with our psychiatric nurse practitioner, a substance use counselor and Master's level therapists. This program offers afternoon and evening sessions to fit your scheduling requirements.
When you first come to Diamond House Detox, we'll evaluate your situation and determine whether you're a candidate for our outpatient programs. You can enter them right away or use them as transitional support as you leave inpatient rehab. The ideal candidate can maintain sobriety for some time on their own and has a support system at home to help them start their recovery.
Contact Us Today
Find out about same day admittance for drug and alcohol detox in Northern California. Urgent treatment is available, and it could be the call that saves your life. 
(888) 205-9346
FAQs
We believe that the detoxification experience should be as safe and comfortable as possible. Our boutique facility has the warmth and comfort of home, which includes luxurious private rooms and an onsite chef who oversees the nutrition of our guests by creating delicious meals. All this allows you to focus on your treatment and recovery.
At some treatment centers, clients feel lost in the crowd of faces, never receiving the personal attention they so desperately require. At Diamond House Detox, we strive to create a close connection with each of our guests so that we can address their goals and objectives and create a customized treatment plan tailored to their needs.
One way we work is by only welcoming a maximum of six guests at a time. An intimate setting not only allows for group discussions and personal interactions with other guests, but it also helps us to provide individual attention and focus on each person's healing.
The intimate treatment setting also allows each of our guests to receive round the clock care from our compassionate team members, who are each committed to client recovery. It also enables you to be personally seen by our founder and resident nurse practitioner, who is passionate about helping those in the grips of substance abuse. Our whole staff can't wait to witness the transformation that will happen as you reclaim your life.
Each journey is a little bit different. At Diamond House Detox, we provide various lengths of treatments, depending on your needs. Typically, these range from seven- to 10-day detoxes to 30 days of intensive inpatient recovery treatment.
Rehab cannot technically cure addiction, as it is a chronic disease. Because of the complex way that alcohol and drug addictions change brain structure and function, successfully completing rehab and treatment does not mean a client is cured in the traditional sense. However, rehab does help an addict cleanse their system of substance abuse and equips them with the tools, strategies and support system necessary to recover and stay sober following addiction treatment.
This is particularly true in the case of Diamond House Detox, as we follow a medically-monitored detox strategy using evidence-based treatment options. We are also unique for our treatment of co-occurring disorders, as we target both a client's drug or alcohol addiction and any underlying mental illnesses triggering their substance abuse. Our dual diagnosis targeting approach has created a therapy system that, while not a cure, is proven to help clients stay in recovery once their rehab is complete.
We work with many different private health insurance coverages and will do our best to make the process as easy and straightforward as possible. However, your specific coverage depends on your insurance company and policy details. Contact your insurance company to learn more about what they will cover, and feel free to contact us with any questions regarding your treatment coverage as well. You can learn more about the insurance we accept through our insurance verification form.