Are There Any Side Effects?
Generally, very few risks are associated with cognitive behavioral therapy. Medication such as antidepressants can leave clients with side effects like nausea, fatigue, weight gain, insomnia, blurred vision and more. But cognitive behavioral therapy is free from these side effects. So clients can come into it knowing they are not risking unwelcome changes to their physical health.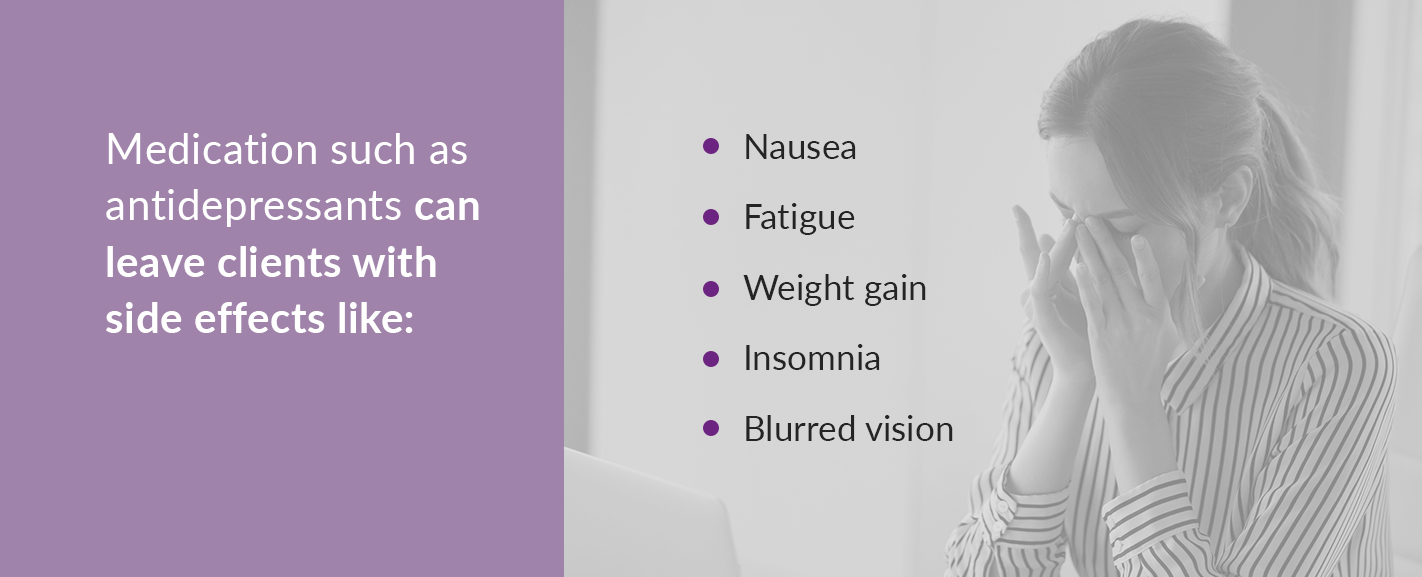 However, this fact does not mean cognitive behavioral therapy will make you feel better instantly. At certain points during cognitive behavioral therapy, you may feel uncertain or uncomfortable. Changing your patterns of thinking and behaviors is hard work, and some of the underlying assumptions and feelings you have to confront may not be easy to deal with.
Sometimes, clients may cry, become angry or feel exhausted during or after a cognitive behavioral therapy session. If you engage in exposure therapy, a type of cognitive therapy that requires you to confront the situations you would usually try to avoid, you may experience a temporary increase in feelings of stress and anxiety. Fortunately, a trained therapist is familiar with handling these scenarios safely and constructively. Your therapist can offer you tips on how to navigate the thoughts and feelings that come up during therapy.