How Does EMDR Therapy Work?
Therapists typically administer EMDR therapy in sessions as long as 90 minutes. While other forms of psychotherapy focus on extensive talking or the use of medication, EMDR therapy focuses on a client's memories and their eye movements. Our brains help us recover from traumatic experiences, but sometimes we need external help. EMDR helps your brain process distressing memories and manage the stressful feelings they elicit. While multiple studies have demonstrated the efficacy of EMDR therapy, there is still discussion in the medical community on what exactly makes it effective.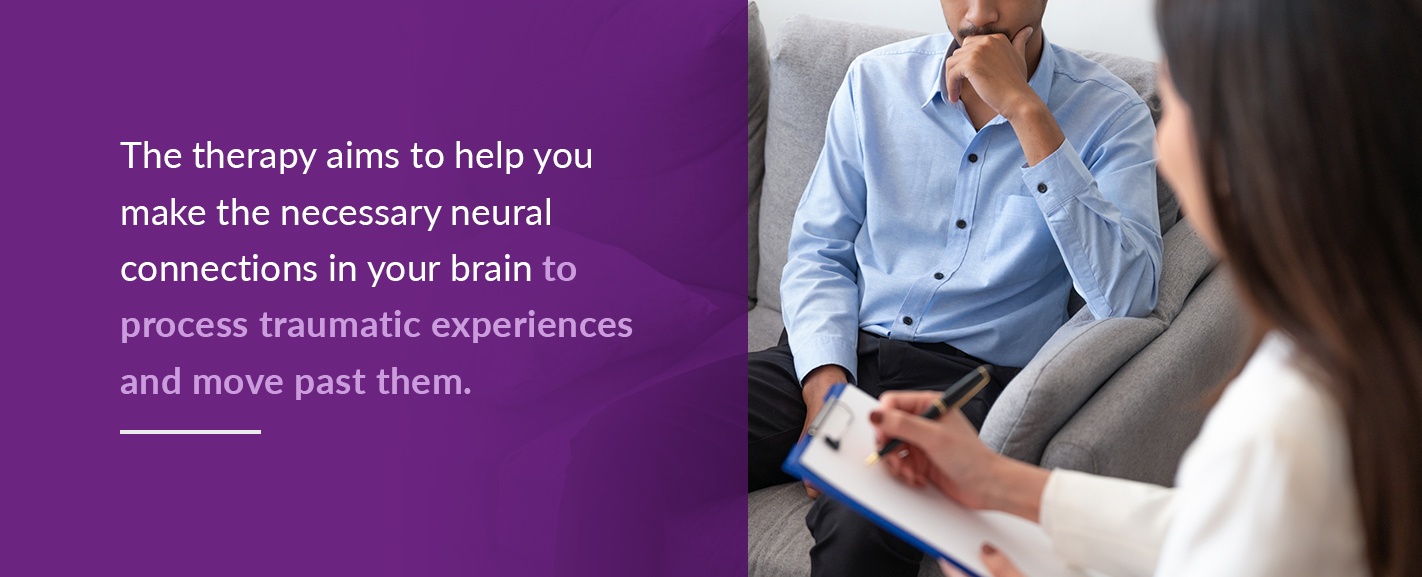 During a session, the EMDR therapist will request that you recall a specific disturbing memory or experience. You do not have to communicate what you are recalling or feeling to the therapist. Rather, the therapist will instruct you to engage in bilateral eye movements using a variety of different tones. Clinical studies have shown this type of eye movement helps reduce negative thoughts and emotions. The therapy aims to help you make the necessary neural connections in your brain to process traumatic experiences and move past them. Imaging scans performed on people before and after EMDR therapy have shown changes in the hippocampus region of the brain, which plays a role in memory and emotion.
As with any other type of mental health treatment, it is essential to understand the safety and potential side effects of EMDR therapy. This therapy is a safe option. Side effects of EMDR therapy may be physical or emotional. Physical side effects may include lightheadedness. On the emotional side, you may remember more traumatic memories or have more intense emotions during your sessions. Following your sessions, you may be more vivid dreams. These side effects are typically short-lived, but you should always talk to your therapist about these experiences.